Our Story
It is hard to believe we've owned what is now Nestldown for over 30 years! Way back then, when we were looking for a home for ourselves and our two infants, we envisioned a hilltop site with plenty of space to breathe and a ready-to-move-into home that we could call our own.  
Our realtors sent us here. It was 1991, and the place couldn't have been further from our description. The sight of an old fruit ranch with an aged house at the very bottom of a long driveway was enough for us to drive down, turn around, and go right back home. But our realtors convinced us to meet them back at the site and look inside.
They took us on past the house, the mess, and the old barn roof still on the ground from the 1989 earthquake…into what we initially came to think of as the heart of the property: a quiet amphitheater surrounded by magnificent redwoods and looking out over a small, overgrown lake. There, in the center of the grove, we knew. This place didn't fit any of our criteria, but still — breathing deeply for the first time in a long time — we just knew. Sometimes our dreams evolve just as they should — and at that moment, we knew that this was the perfect place for us.
The first decade was challenging: the clean-up required was huge, the house was unsafe, and we were both working demanding jobs in Silicon Valley. That winter we 'enjoyed' the worst weather in the Bay Area in 17 years, living in a retrofitted 300-square-foot apple-cooler shed that we made our home, with our infant and a toddler, three horses, 13 dogs (another story!), and serious time-management challenges. To this day, December 31, 1991 is our favorite New Year's Eve. We huddled on the tiny fold-out couch in our little shed with our two little ones and a bunch of dogs while the storm pounded outside and we watched comedy all through the night. The best ever. Then Diana was born, and we haven't stopped laughing since!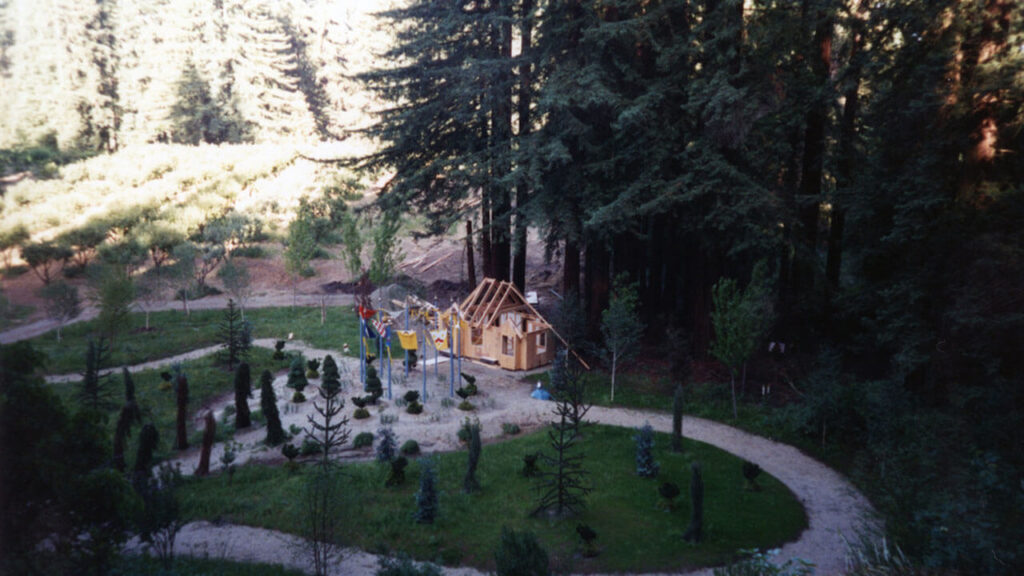 We spent these first few years trying to envision what the site should become. By then, we had three children: Derek, Alexandra, and Diana, plus 'Nanny Lita' (who is still with us today) and they played right along with us. In the beginning, we planned to create a magical place for children. Based on that, we mapped the entire site: a house for us first, then a treehouse, a barn for rollerblading, basketball, movie nights, and sleepovers, a 'fantasy' garden with a playhouse, a tennis court and baseball field – rowboats in the pond, horses and paintball games in the fields. As the years rolled on, we cleaned up the 'Chapel' and planted the gardens. We hosted huge birthday parties, Thanksgivings and Easter hunts, and celebrations for our family and friends.
As the years passed, Nestldown's gardens evolved to expose the healing, restorative place we felt on that first day. And it became that not just for us, but for the many groups that we worked with. We hosted events for nonprofits, and respite days for doctors, nurses, social workers, and families who had lost a loved one. From that, people began asking to hold their weddings here. We said yes, and yes again.
Sixteen years in, the county came knocking. So began a ten-year ordeal to obtain the right permits to operate as a venue — a costly and hair-pulling process, but as they say, "diamonds are forged only under extreme heat and pressure".
Now, our children have joined us in the operation of Nestldown. For us, this completes the circle of family, community, and celebration. We hear again and again about the beauty of the gardens, the chandeliers in the bathrooms, the barn — and the magic of an adult-sized playhouse protected by 'Aslan' the lion and a crazy camel. As with all gardens, each season has its own beauty… We now allow business and nonprofit events, weddings, birthday and anniversary parties, and even professional photoshoots for catalogs (which make us smile when they come in the mail!). As Mark says, "Mother nature gave us a canvas, and we get to continue to paint."
Above all, the heart of Nestldown is a large part of what we hope we have retained today: a space for those in transition, those who seek rest and peace and hope. Visitors come here and they feel something. We come and we feel it still. That's why a large percentage of the events we host are weddings and retreats for people who need a place to recharge. It's that spirit of renewal. People come here and they breathe. In Silicon Valley, that's a precious thing.
It has been rewarding to witness our dreams take shape, and we continue to count our blessings daily as we welcome all those who choose to join the Nestldown family.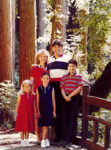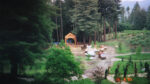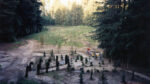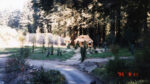 +6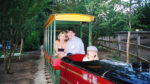 Dream Big
The perfect event begins here